Motivation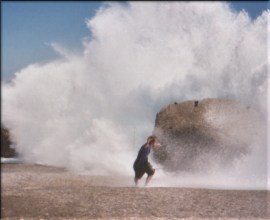 spineFORGE has a set of key goals and focus areas, some short term, some long term:
1) Create toolsets and services focused on collaboratively building digital environments.

2) Create immersive experiences that evoke awe and curiosity at the possibilities of digital environments as well as the natural environment.

3) Create a technology base with which to ride the digitally-immersed 21st century.

4) Create a community knowledge base and inspire creativity and immersive DIY.

5) Provide a platform for personalization and customization of one's digital experience. For home, work and play.

6) Provide new entertaining and useful ways for people to leverage the low cost and powerful capabilities of modern computing systems.

7) Contribute to the advancement of procedural detailing techniques, to enable the scaling up to massive immersive universes.

8) Create new and interesting applications that integrate and present the wealth of information available on the internet and built up within our everyday lives.

9) Promote learning and entrepreneurship by creating new channels and alternative means of content creation and distribution.

10) Have fun during the short lifetime available to each of us!


SPINE A framework for building systems.

SPRAWL A framework for building worlds.

SURVIVAL A framework for building minds.